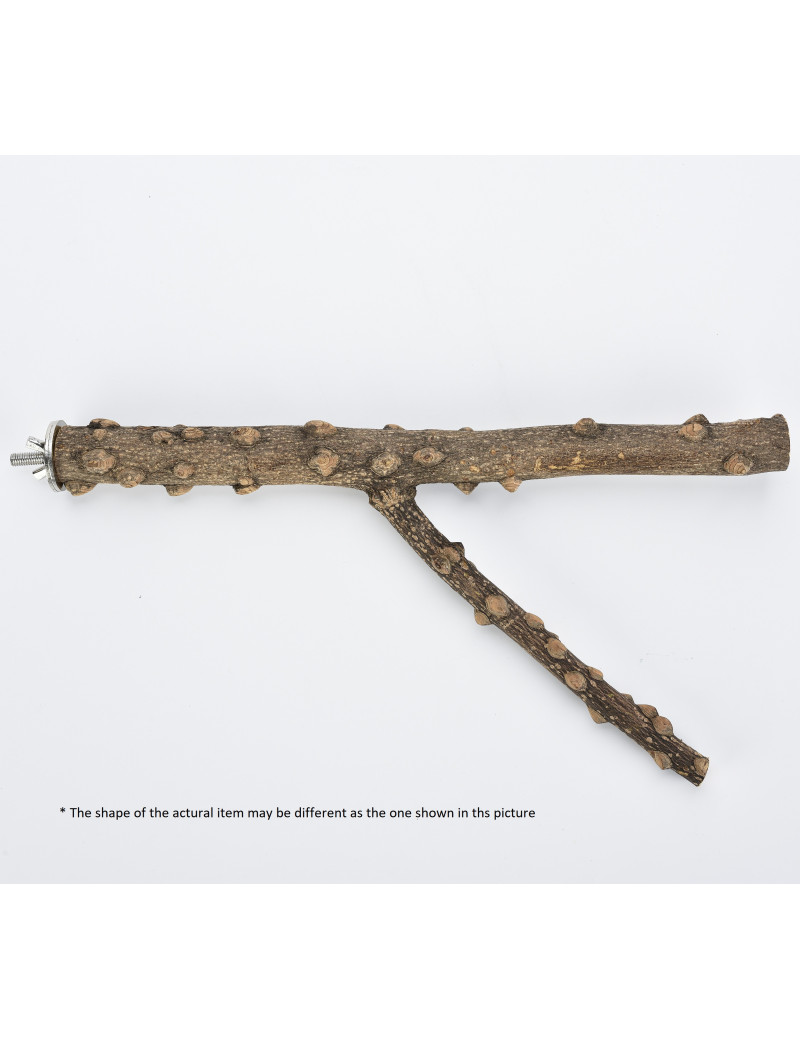  
Medium Multi Branch Natural Pepper Wood Parrot Perch
Medium multi branch natural pepper wood perch with bark on to help file your parrot's beak and nail.

SSL Certified for secure online shopping

Secure Payment with PayPal. NO PayPal account is needed

Fast shipping! Combined shipping rate available for multiple purchase

Exchange and return are available. Please check our policies in "terms and conditions"
- bark on muti branch natural wood perch enhance the natural environment in the cage of your bird
- The perch comes with thicker branch and thinner branch to relax your bird's feet.  
- The wood perches are made of non-toxic pepper wood with special heat treatment to make sure all virous were killed
- The different sizes of branches on the perch could relax your birds feed by avoiding them sitting on one size of perch all the time
- The bird perch comes with washer and screws so it can fit on variety sizes of cages.
- Approximately 12" Long by 1/2"~5/8" diameter with different shapes
- The wood perch is suitable for small to medium birds and parrots such as budgie, lovebird, cockatiel, conure, quaker, senegal, caique, etc.
Reviews
(0)
No question is available on this product.
But if in case you have any doubt you can raise your query.