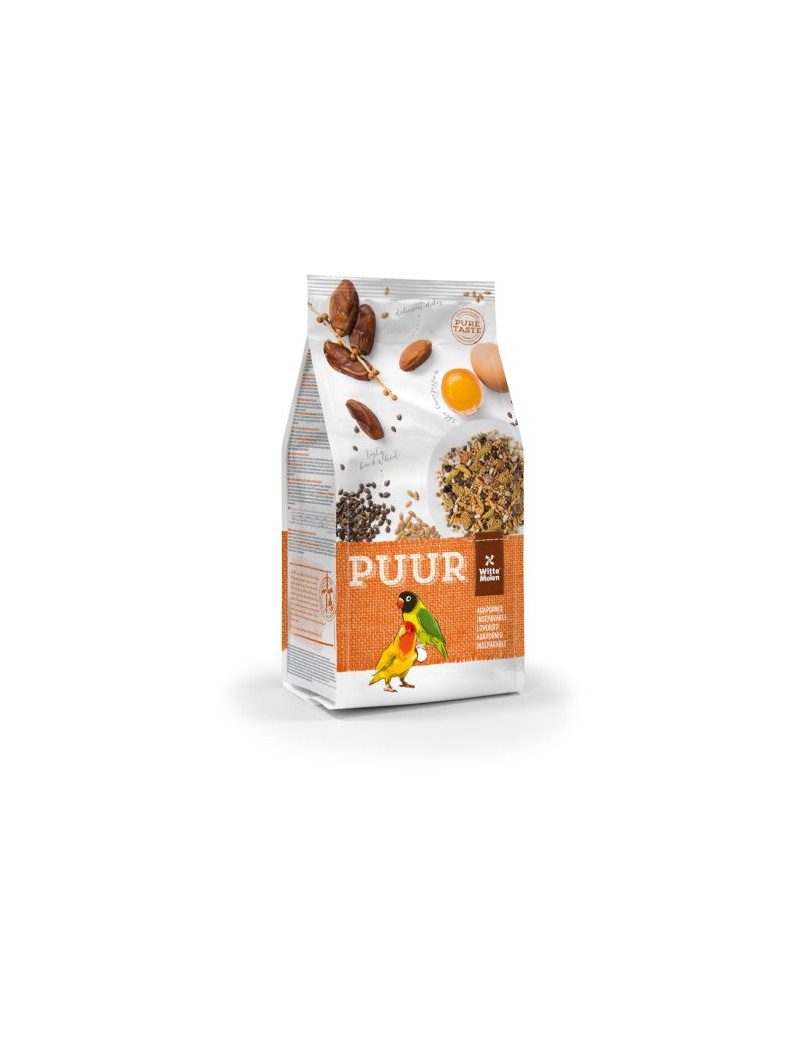  
Puur Gourmet Seed Mix For Lovebirds
wholegrain rice / dates / safflower seeds / buckwheat / egg pure & varied gourmet seed mix // special ingredients tailored to your lovebird / free from artificial fragrances, colourings and flavourings / all nutrients for a healthy & happy life // the pure pleasure of nature's flavours

SSL Certified for secure online shopping

Secure Payment with PayPal. NO PayPal account is needed

Fast shipping! Combined shipping rate available for multiple purchase

Exchange and return are available. Please check our policies in "terms and conditions"
- Protein-rich composition and linseed for shiny feathers and easy moulting
- The added prebiotics contribute to healthy digestion
- Crushed oyster shells promote healthy digestion and are an excellent source of calcium
- The balanced composition, added vitamins and trace elements will increase your pet's vitality
- Without artificial preservatives, colourings or flavourings
Composition: Seeds (5% safflower seed), grains (10% buckwheat, 7% wholegrain rice), derivatives of vegetable origin, fruits (2% dates), minerals, vegetables, oils and fats, egg and egg products (0.2%)
Feeding Recommendation: A lovebird needs about 15-20 grams of food per day, depending on life stage and health status. Make sure the animals eat all ingredients. Always give unlimited access to fresh water. Store in a cool and dark place
Reviews
(0)
No question is available on this product.
But if in case you have any doubt you can raise your query.