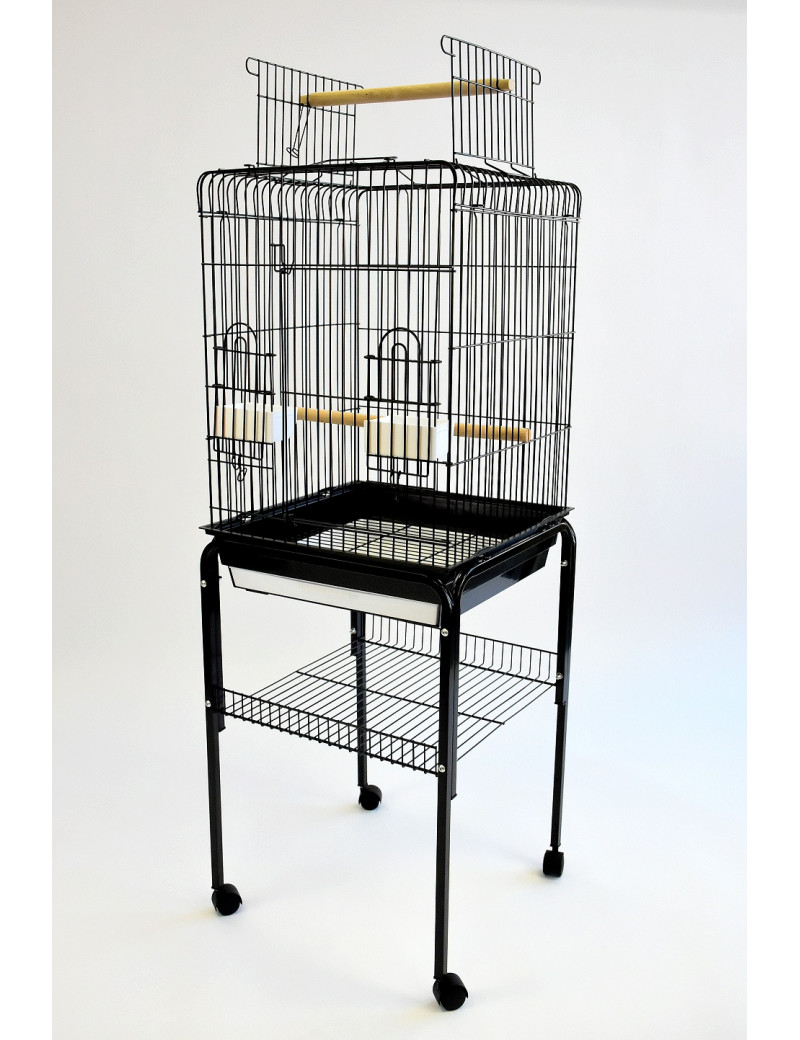  
18" Open Top Parrot Cage with Rolling Stand
Sturdy open top style parrot cage on a easy to move rolling stand with storage basket.

SSL Certified for secure online shopping

Secure Payment with PayPal. NO PayPal account is needed

Fast shipping! Combined shipping rate available for multiple purchase

Exchange and return are available. Please check our policies in "terms and conditions"
Product Description
- The parrot cage and stand all come with baked non-toxic coating which is guaranteed safe for the bird.
- The parrot cage comes with:
2 plastic feeders.
2 wood perches.
pull-out plastic tray that is easy to clean.
wire bottom grate that can isolate the bird with the mess on the bottom of the tray.
- Rolling stand with hanging basket for storage
- The small parrot cage is suitable for medium bird such as cockatiel, conure, quaker, etc.
Product Dimensions
- Cage Dimensions: 18"L X 18"W 51"H (the height is 57.5" with top open)
- Bar Spacing: 19mm (3/4")
- Bar Thickness: 3mm