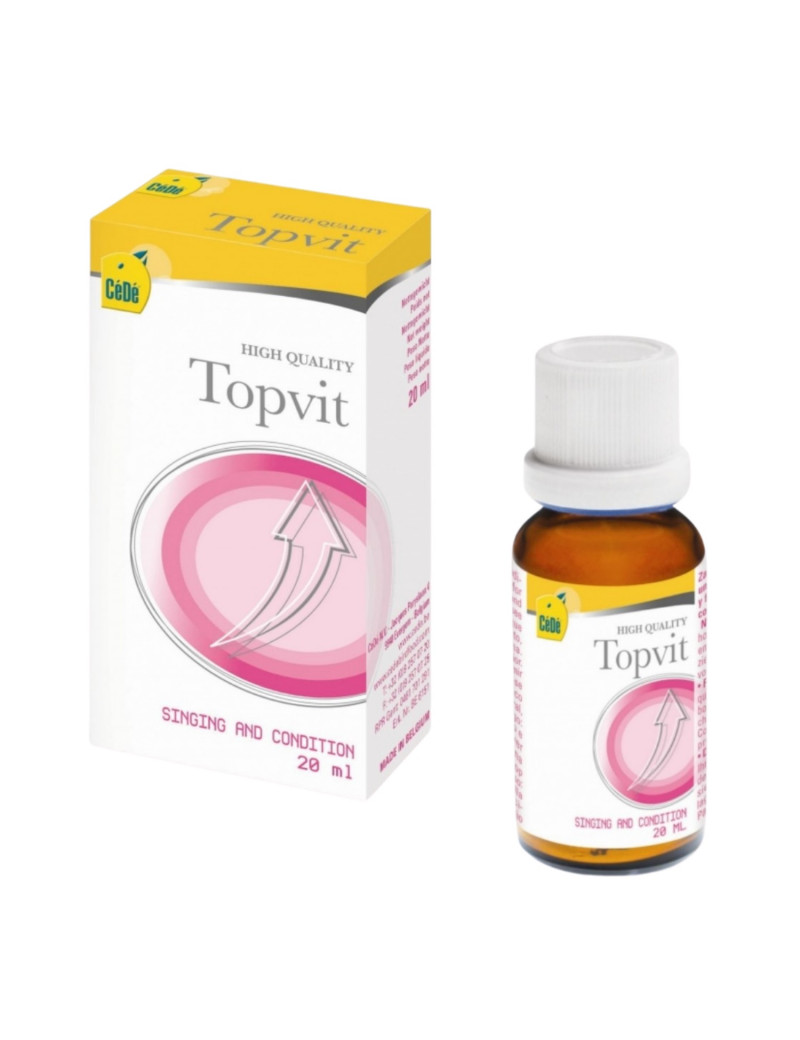  
CeDe Topvit High Quality Liquid Multi Vitamin For Birds (20ml)
CeDe Topvit High Quality Liquid multi vitamin is complementary food that is beneficial to a good condition all year round and stimulates the singing.

SSL Certified for secure online shopping

Secure Payment with PayPal. NO PayPal account is needed

Fast shipping! Combined shipping rate available for multiple purchase

Exchange and return are available. Please check our policies in "terms and conditions"
Birds and doves that are housed, cared and fed properly get enough vitamins in their daily ration. Certainly when CéDé egg food is ingested during the breeding, moulting and rest periods according to the instructions for use.
Nevertheless, under certain circumstances, such as draughts, temperature fluctuations, disease, stress, flight season, moving to another environment (purchase of birds, bird show, etc.), the resistance of birds may be impaired.
In such circumstances, birds and doves have extra needs for vitamins that boost the metabolism and make them fit again.
Usage
CéDé Multivit and CéDé Topvit can be provided both via the drinking water and CéDé egg food for 7 to 10 days.
DOSING VIA THE FOOD:
- For canaries, exotic birds, wild birds, grass parakeets, fruit- and insect-eating birds, dissolve 2-3 drops per bird in a few drops of water and distribute it in the CéDé egg food or CéDé Universal Food.
- Agapornids, neophemas: 4-5 drops per bird.
- Large parakeets: 6-9 drops per bird, depending on the body weight.
- Parrots, macaws and cockatoos:  10-14 drops per bird, depending on the body weight.
- Doves: 10 drops per dove.
DOSING VIA THE DRINKING WATER
- Dissolve 5 ml CéDé Multivit in 1 litre of water (20 drops CéDé Multivit- CéDé Topvit correspond to 1 ml)
- Dissolve 10 drops CéDé Multivit – CéDé Topvit in a 10 ml drinking bottle.
REMARK
Remove the bath water from the cage during the vitamin cure. Change daily. 
Reviews
(0)
No question is available on this product.
But if in case you have any doubt you can raise your query.