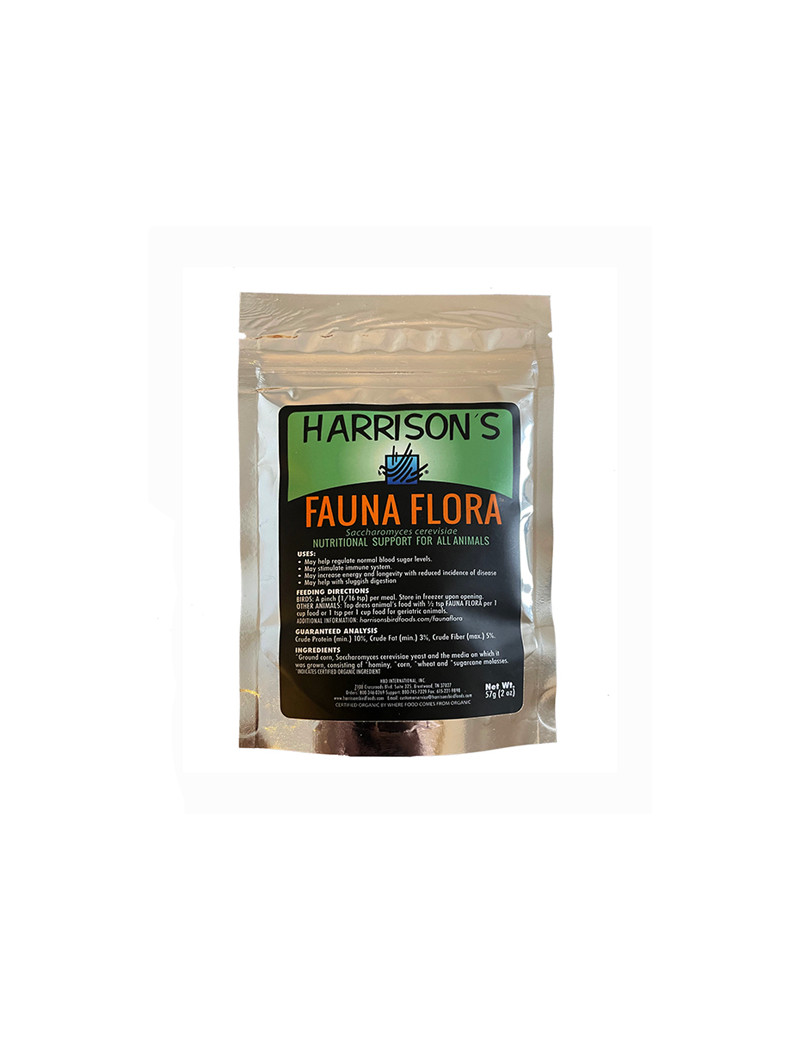  
Harrison's Fauna Flora Avian Enzyme (57g)
Harrison's fauna flora is the nutritional support for pet birds and all animal

SSL Certified for secure online shopping

Secure Payment with PayPal. NO PayPal account is needed

Fast shipping! Combined shipping rate available for multiple purchase

Exchange and return are available. Please check our policies in "terms and conditions"
MAY BE USEFUL FOR 
- Diabetes
- Improper nutrition
- Sluggish digestion
- Healthy liver function
- Wound management Sour crop (birds)
- Bacterial infection
- Yeast infection
- Lactose intolerance
- Geriatric animals
- May help regulate normal blood sugar levels.
- May help improve mental and physical capabilities.
- May stimulate immune system, including increased T-cell production.
- May increase energy and longevity with reduced incidence of disease.
 Fauna Flora Ingredients 
Saccharomyces cerevisiae yeast cultured on corn, wheat, rye, malt, corn syrup and molasses.
 Analysis 
Crude protein: not less than 12%, Crude fat: not less than 3%, Crude fiber: not more than 7%.
 Storage 
Store in freezer upon opening.
 Dosage and Administration
BIRDS: A pinch (1/16 tsp) per meal - OTHER ANIMALS: Top dress animal's food with ½ tsp FAUNA FLORA per 1 cup food or 1 tsp per 1 cup food for geriatric animals.
Reviews
(0)
No question is available on this product.
But if in case you have any doubt you can raise your query.