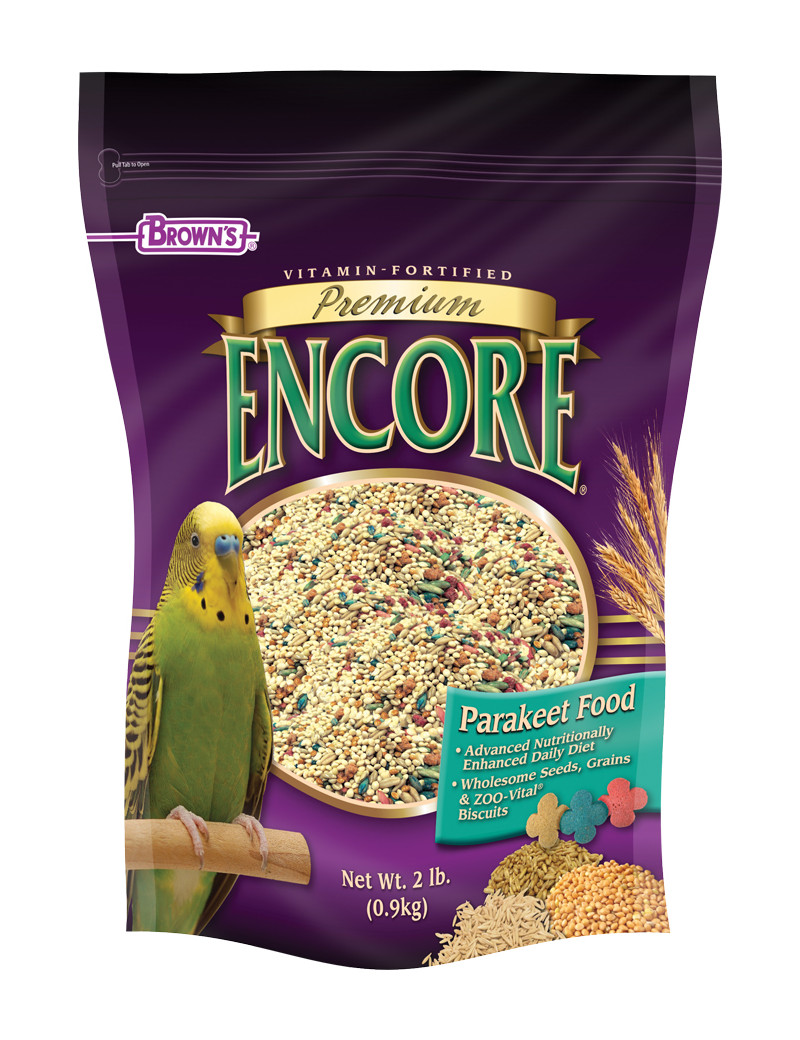  
Brown's Encore Premium Parakeet Food (2lb)
Brown's Encore Premium Parakeet Bird Food provides a nutritionally advanced diet with ingredients selected specifically for parakeets. Wholesome seeds and grains provide an excellent source of complex carbohydrates, vitamins, minerals and fiber. ZOO-Vital biscuits add variety with enticing colors, shapes and textures that stimulate natural foraging behaviors. They're also filled with prebiotics and probiotics for optimal digestion and essential nutrients for the overall well-being of your pet.

SSL Certified for secure online shopping

Secure Payment with PayPal. NO PayPal account is needed

Fast shipping! Combined shipping rate available for multiple purchase

Exchange and return are available. Please check our policies in "terms and conditions"
- A premium, vitamin-fortified food that is formulated to provide the proper nutrition your Parakeet requires
- Blended the highest quality select seeds and grains together and topped it off with our colorful, vitamin-packed food shapes that make feeding time exciting, tasty, healthy and fun
- Features all of their favorite foods, including red and white millet, corn, oats, canary seeds, safflower seeds and striped sunflower seeds
- Stimulate their natural foraging instincts, which helps to relieve cage boredom by making feeding time more exciting
- Each biscuit contains beneficial bacteria to help support good digestion